Expert Servo Motor Repair & Refurbishment
Our Repair & Refurbishment Process
Every servo motor repair job goes through an extensive evaluation process, not only to find the problem with your servo motor, but also to be sure we can repair your old or broken down motor to "like new" condition—as if the factory just sold you a new servo.
During the servo motor repair evaluation, our team of experts examines the motor and looks for any dynamic or static parts that do not meet factory specifications. Our vast library of technical documentation allows us to determine exactly how each motor should perform and helps us detect and troubleshoot problems both electrically and mechanically. Our goal is not just to fix what is wrong, but to treat the motor as a whole and prevent any future issues from occurring as well.
Our goal is to give you a servo motor that is not only repaired but has been refurbished back to like new condition.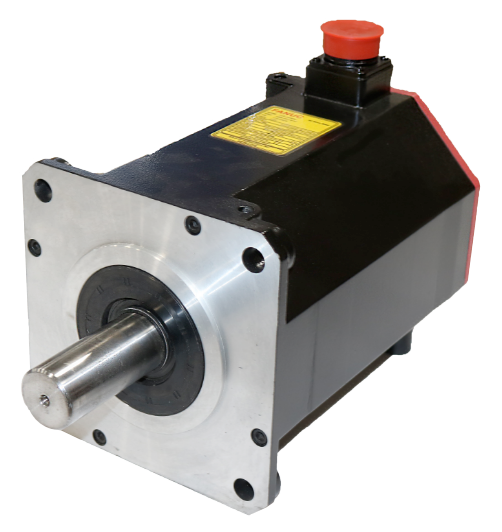 Our servo motor repair procedure follows these steps:
Checking In
Motor is photographed and documented by our receiving department
Unique job number is assigned
Acknowledgement is sent via email
Motor is delivered to the appropriate department to be evaluated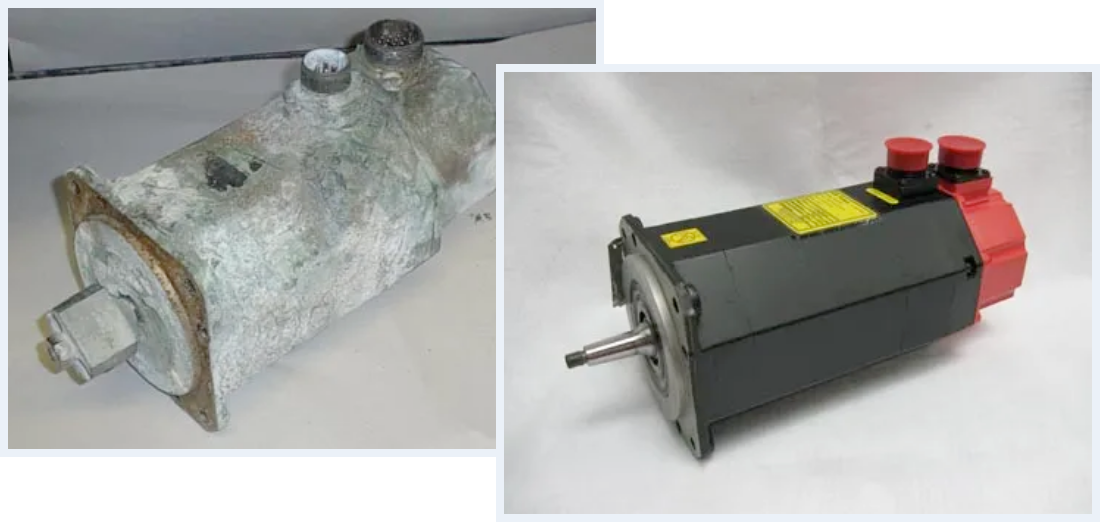 Evaluation
The evaluation of each motor is extremely thorough and is 100% free for all our customers. Our technicians fully inspect all mechanical and electrical parts. They also perform multiple tests to determine the cause of failure. This includes, but is not limited to:
Bearing fits
Housing fits
Worn output shafts
Corroded or broken flanges
Burnt stator windings
Failed encoders
Damaged connectors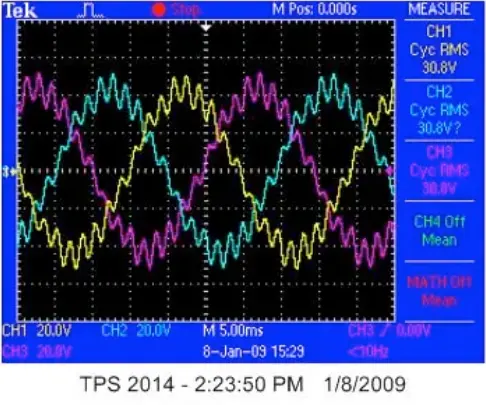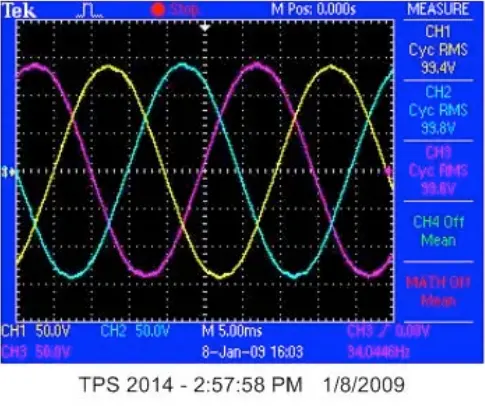 Quote
Our purchasing department then generates a firm quote, outlining the cause for failure, and listing all needed parts for repair. Our team excels in sourcing any parts that are not already stocked in our extensive inventory. We understand that getting your machine up and running is of utmost importance, and we go above and beyond to offer you the quickest delivery possible.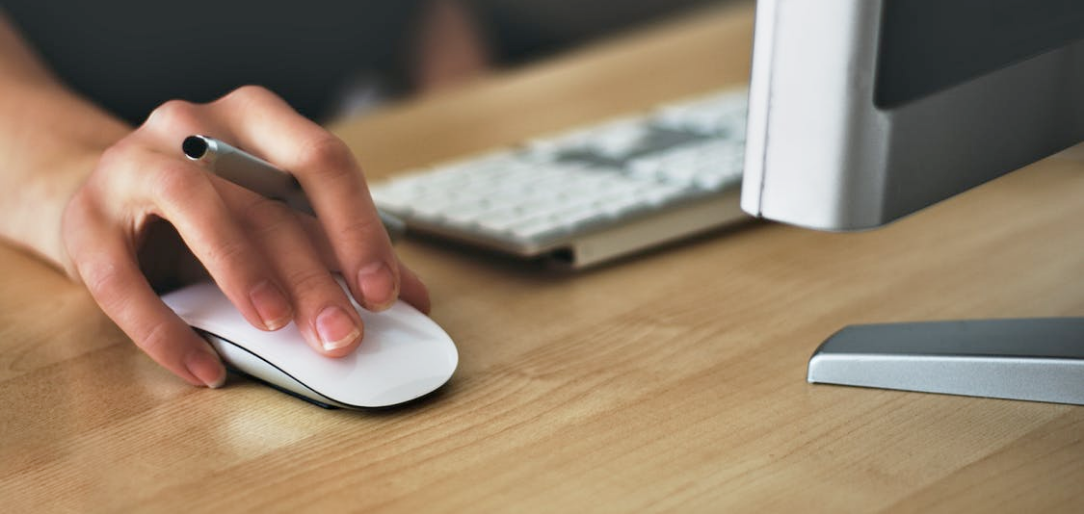 Servo Motor Repair
Once the quote is approved, orders are placed for any needed parts and our technicians proceed with repairs. Anything that requires our in-house services, such as winding or machine work, is taken to the corresponding department. When ready, the motor is re-assembled with all new parts and hardware, bringing it to good-as-new condition.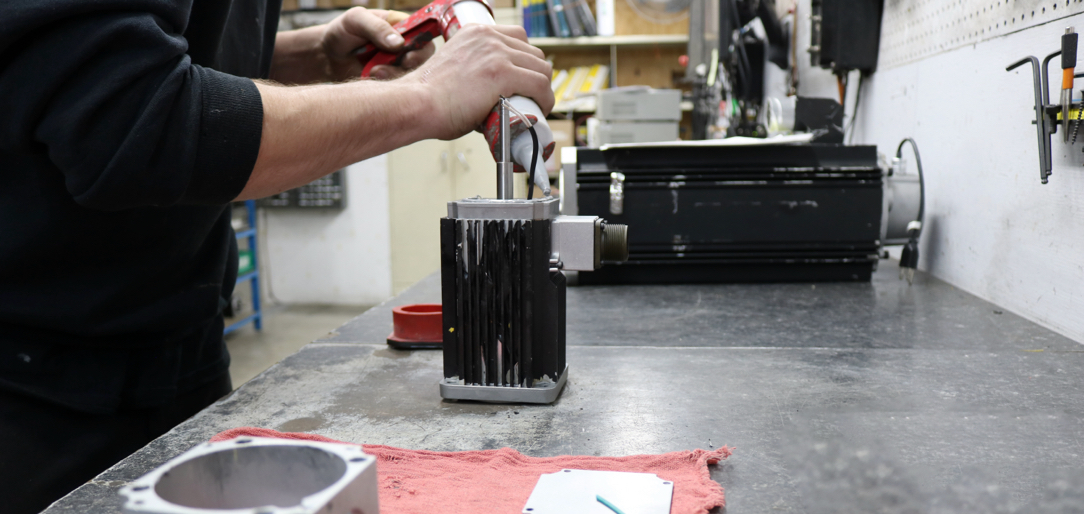 Final Testing
Upon completion of repairs, the motor heads to our quality control department for final testing. Here, we review the entire repair and run it on a factory specific drive. Using the same drive that is used in your machine ensures that your motor will run just as it should once re-installed. We take great pride in maintaining an inventory of factory drives as it allows us to offer the most effective, reliable refurbishment possible.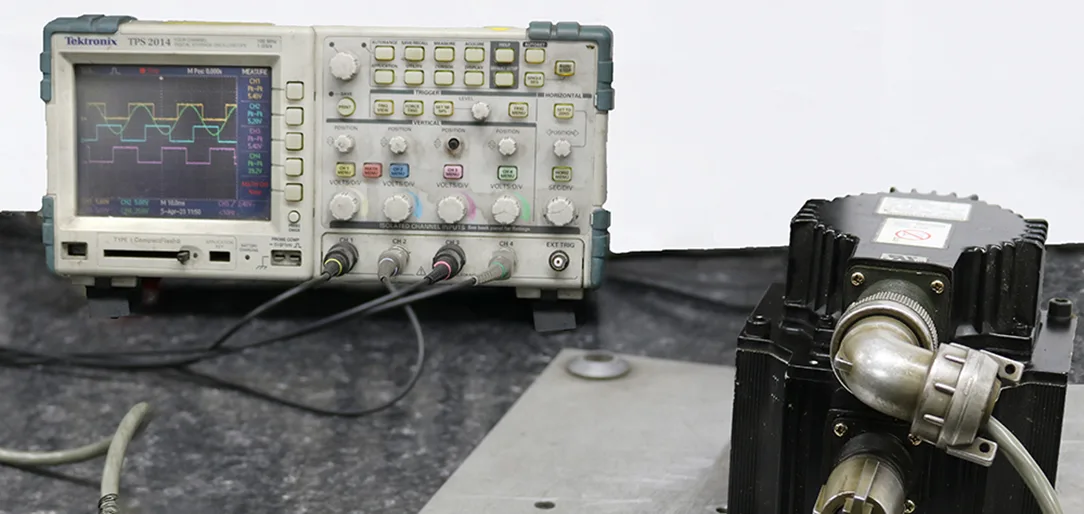 Painting and Re-Labeling
Not only does a fresh coat of paint make your motor look brand new, but it also provides protection from outside contaminants, extending the overall lifespan of the motor. Our painting department provides application-specific paint, such as:
Food grade epoxy
IP67 epoxy
Marine epoxy
Meanwhile, a new, traceable label is made and printed. The new label provides all the same information as the original and includes the same unique job number it was assigned when it arrived.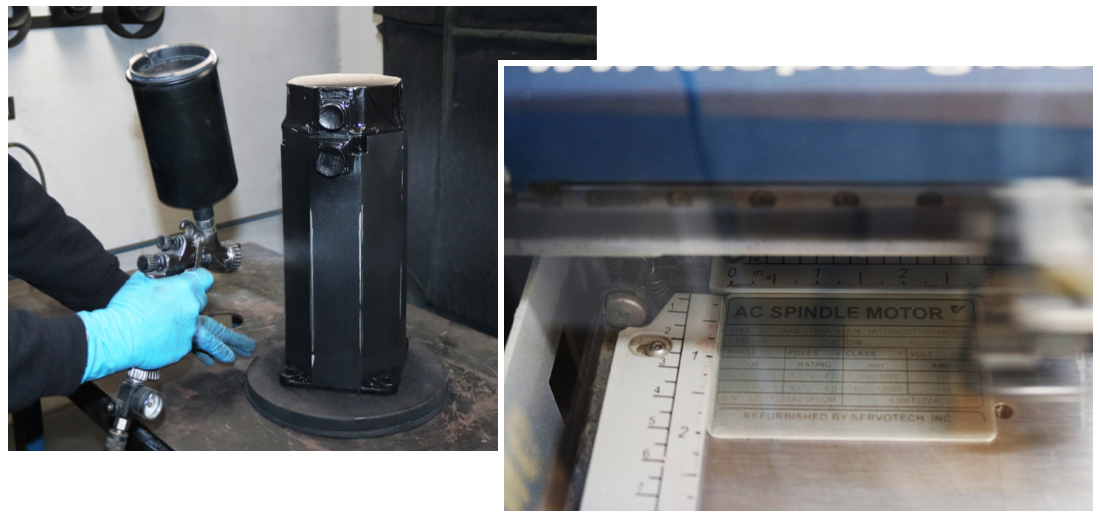 Return Shipping
Our shipping department takes pride in offering the highest quality care when preparing a refurbished motor for its journey back to you. Protective caps are put on connectors, nameplates are applied to the motor, and documentation is reviewed to make sure any accessories, such as eye bolts or shaft keys, are returned to you. Our high-quality spray foam packaging system creates a mold around the motor to keep it safe in the box during shipping. For larger motors that require freight shipping, we build a custom crate on-site to fit each motor's unique size and shape.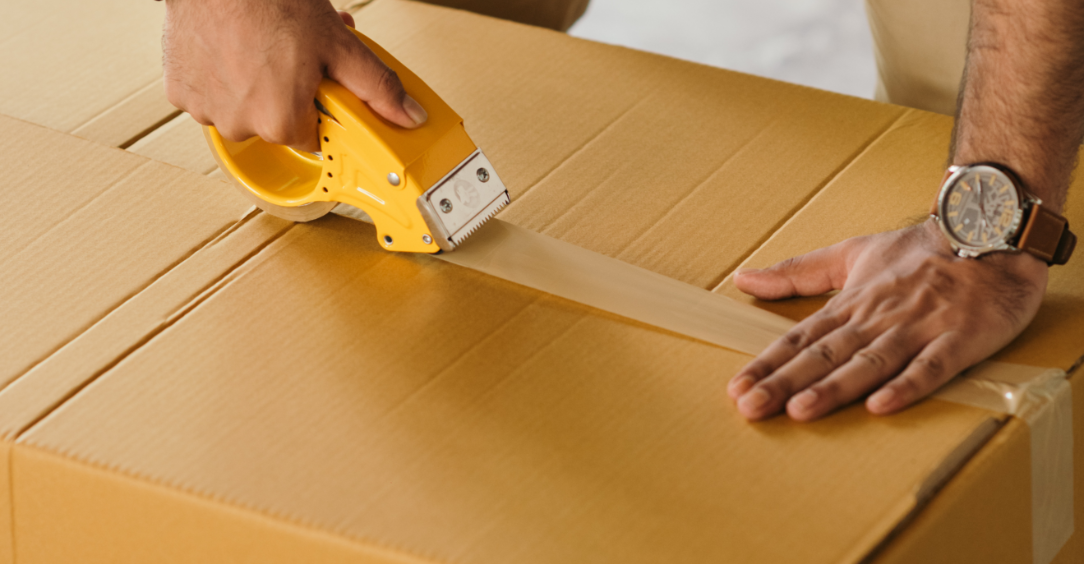 Our service doesn't end once the motor leaves our facility.
Each refurbishment is backed by a one-year in-service warranty which starts the day the motor is installed in the machine. Our team is here to help you with any questions or issues that may arise upon installation — and beyond.