Siemens AC Servo Motors Siemens DC Servo Motors
---
Siemens spindle motors can be large and expensive – meaning many people don't have a spare, which leaves them to face downtime when their motor needs to be serviced. Because of this, Servotech offers high quality repairs with industry-leading turnaround times, so you can minimize downtime and get up and running as quickly as possible.
These spindle motors often contain high-speed bearings that are unique to the OEM. Replacing these bearings is an obstacle that many other repair shops don't handle as well as we do. Servotech stocks high speed replacement bearings for Siemens motors so our customers don't have to wait for parts.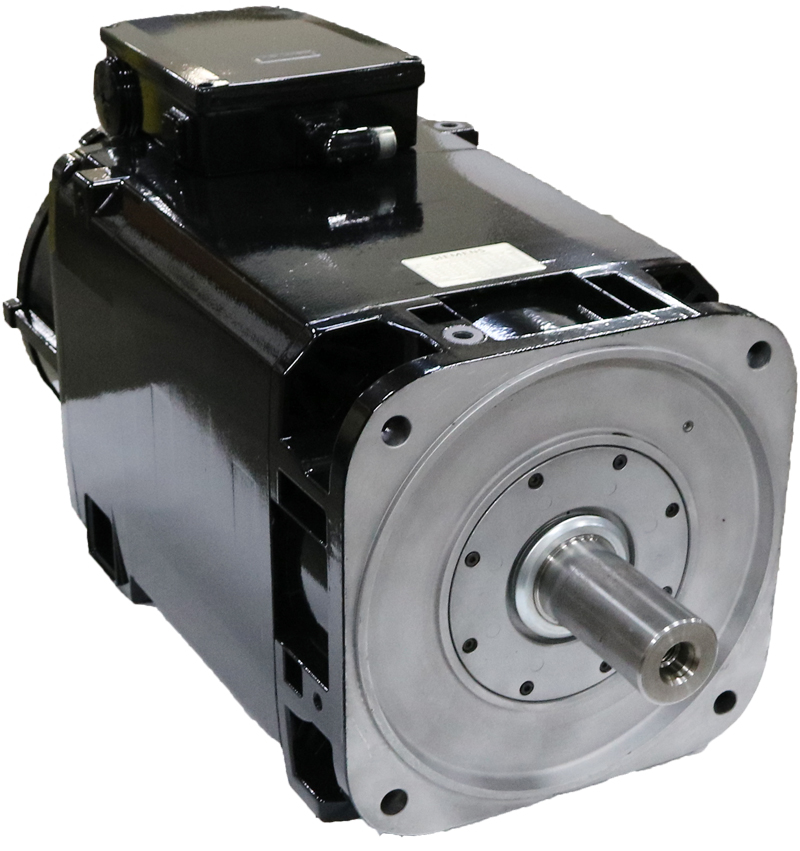 Siemens spindle motors often have cooling jackets which contain gaskets that can become brittle and crack over time. Every cooling jacket is thoroughly inspected and new gaskets are installed throughout. When repairs are complete, our technicians perform an extensive balance and vibration test to ensure the motor will run smoothly. Finally, we test the motor on a Siemens factory drive – just like the one in your machine – to ensure that your motor will perform just like new.