---
SEM AC Servo Motor Repair
When you send your SEM AC servo motor to Servotech, you can trust that it is in good hands. Our technicians have decades of experience working with these motors, as we were once North America's warranty center for SEM until they closed their facility in the U.K.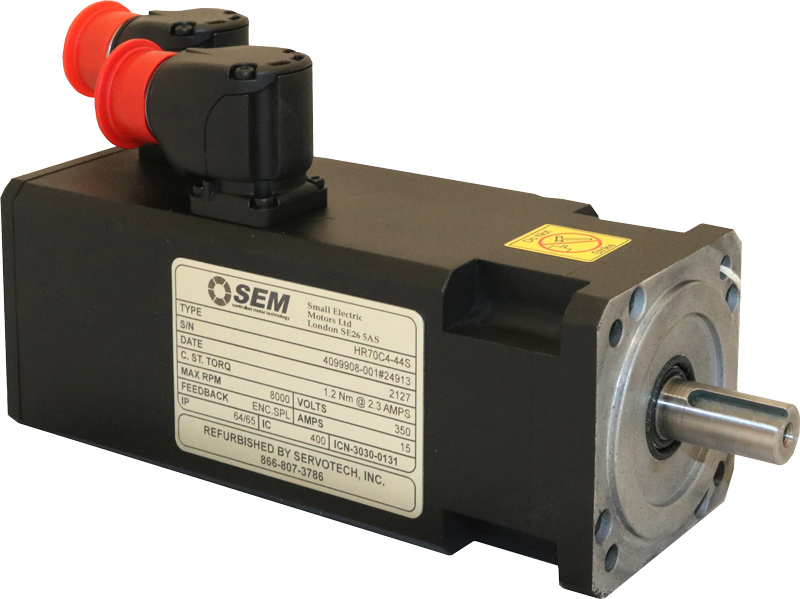 Since SEM no longer manufactures AC servo motors, sourcing replacement parts or even replacement motors can pose a challenge. Our team takes pride in stocking a massive inventory of obsolete parts such as specialty connectors that these motors often use. If there is a part that can no longer be purchased, we will find a way to manufacture it ourselves or come up with a compatible replacement.
SEM AC servo motors can utilize a variety of feedback devices, such as encoders and resolvers. Regardless of what type of feedback your motor has, we will be able to properly test it and repair or replace it if necessary. Many of these feedback devices come from overseas and can take weeks or months from the factory. For this reason, we keep an inventory of encoders and resolvers commonly seen on SEM servo motors. This allows us to refurbish your motor in record breaking time, minimizing downtime for our customers.
We take pride in offering you the highest quality refurbishment with a delivery time you can count on. Between our vast inventory of obsolete parts and the amount of wisdom and skill our team possesses, Servotech is clearly the most qualified choice to repair your SEM AC servo motor.
---
SEM DC Servo Motor Repair
SEM DC servo motors are nothing new to our technicians. These motors endure an extensive evaluation once they arrive, and all electrical and mechanical components of the motor are carefully inspected. We not only identify the cause of failure, but we check for any worn parts that could lead to issues in the future. Treating the motor as a whole rather than fixing what is broken extends the lifespan of your motor, keeping you up and running longer.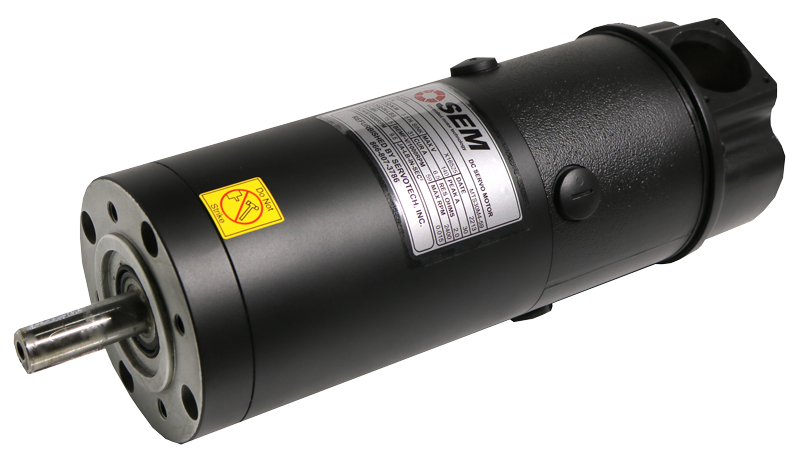 SEM DC servo motors also contain brushes, which are made of carbon. These brushes will wear over time, causing contamination throughout the motor. When you send your motor to Servotech, we will clean it thoroughly before installing brand new brushes. We also stock hundreds of brushes of various sizes and styles (check out our online store for replacement brush kits!) to minimize turnaround time on your repair.
When you send your SEM DC motor to Servotech to be refurbished, you can trust that your motor is in good hands. We are proud to service these motors and offer the highest quality, quickest refurbishment in the industry.