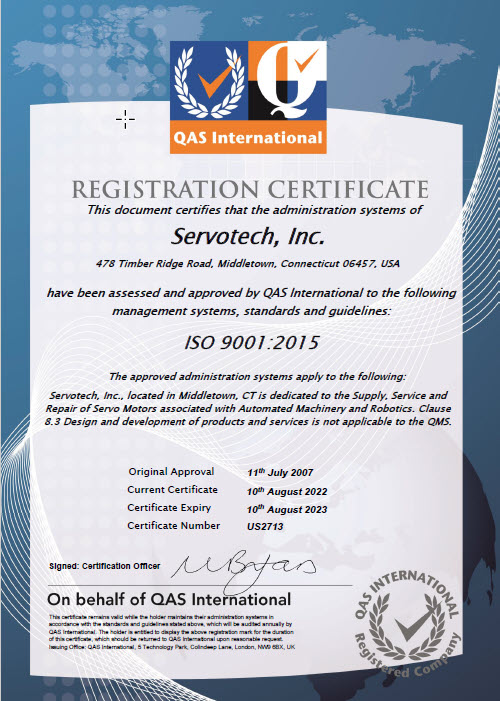 Servotech is committed to providing the very best servo motor repair services for a wide variety of servo types and manufacturers. Our dedicated team maintains the highest levels of quality, repairing and refurbishing servo motors and returning them in like-new condition.
Our operations comply with ISO 9001:2015 quality systems, and every step in our servo motor repair process is designed to meet the highest standards. Customers rely on Servotech to repair even the most challenging motor problems, even for orders that require fast-turnarounds and rapid servo motor repairs.
Unlike some of our competitors, Servotech's repair processes include the testing of servo motors on factory drives. Our shop maintains an extensive array of testing equipment and drives that are constantly updated. By testing repaired servos on factory drives, we can confirm that your motor will perform in "like new" condition when installed on your shop floor.
Download a copy of our ISO certificate, and don't hesitate to contact us if you have specific questions about our quality controls or operation.