Allen-Bradley AC Motors Allen-Bradley DC Motors
---
Allen-Bradley / Reliance / Electrocraft AC Servo Motor Repair
Allen-Bradley / Reliance / Electrocraft AC servo motors are subjected to an in-depth evaluation once they arrive at our facility. Our goal is to provide you with the highest quality servo motor repair and to return your motor in good-as-new condition. Our AC servo motor repair technicians thoroughly inspect all mechanical and electrical components of the motor to ensure that anything not up to spec is addressed, treating the motor as a whole rather than only fixing what is broken.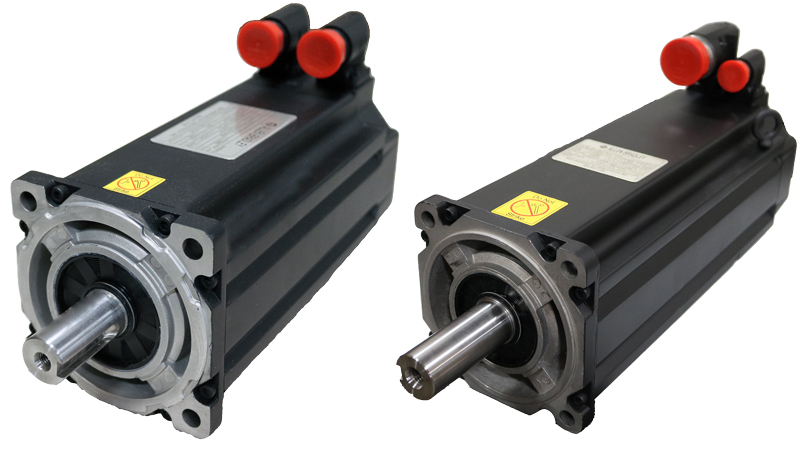 To become effective at repairing these motors, we have established a good working relationship with Sick Stegmann, the manufacturer of encoders that appear on a majority of Allen-Bradley servo motor models, particularly the MP-series. Servotech is a stocking distributor of these encoders and has full programming capabilities. Non-programmed or improperly programmed encoders will not work when run on factory drives. Once a newly programmed encoder is installed and repairs are complete, we test the motor on factory drives to ensure your motor will function properly once returned to you.
---
Allen-Bradley / Reliance / Electrocraft DC Servo Motor Repair
Each Allen-Bradley / Reliance / Electrocraft DC servo motor that enters our shop will go through an extensive evaluation to determine the cause of failure. Our DC servo motor repair technicians know the motors inside and out and have the experience and knowledge necessary to properly test and repair them. Every part of the motor is meticulously inspected, checking all mechanical and electrical components throughout. Our goal is to extend the life of your brushed DC servo motor, returning it to you in good-as-new condition.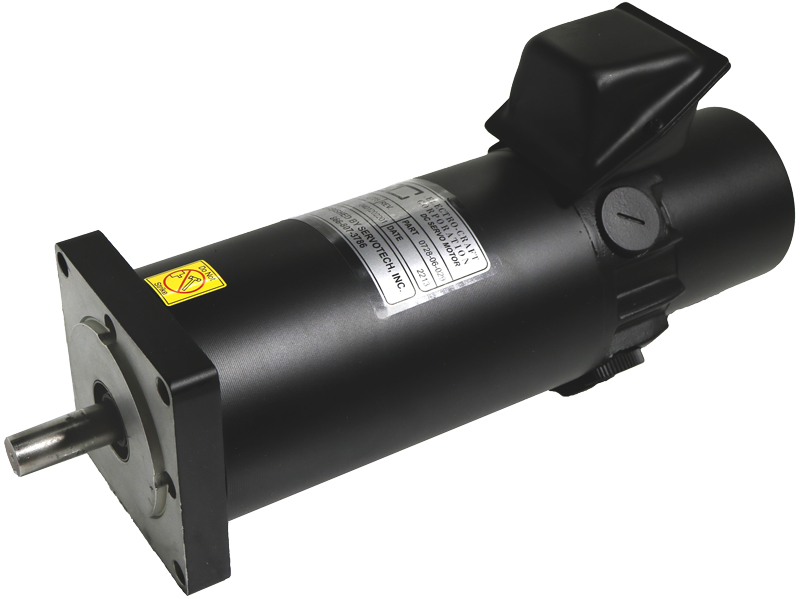 DC servo motors contain carbon brushes, which are necessary for the motor to function. These brushes will wear out over time, and with nowhere for the carbon dust to go, the motor itself can become contaminated throughout. When you send your motor to Servotech, you can trust that the entire motor will be thoroughly cleaned and brand new brushes will be installed.
Since these motors are no longer considered current technology, parts can become obsolete and hard to find. Servotech takes pride in maintaining an extensive inventory of replacement parts for these servo motors. When parts cannot be sourced, we do everything we can to come up with a compatible replacement, even if we have to fabricate it ourselves. Our in-house machine shop and 3D printing capabilities make it possible for us to reverse engineer and fabricate parts such as endbells, encoder covers, connector blocks and more. When it comes to repairing Allen-Bradley / Reliance / Electrocraft DC servo motors, there is no team more capable and well-equipped than Servotech.