Mitsubishi AC Motors Mitsubishi DC Motors Mitsubishi Spindle Motors
---
Mitsubishi AC Servo Motor Repair
Every Mitsubishi AC servo motor presents a unique set of challenges to determine what issues are causing the motor to fail. Our evaluation process is meticulous and proven to be effective in finding cause of failure in these motors.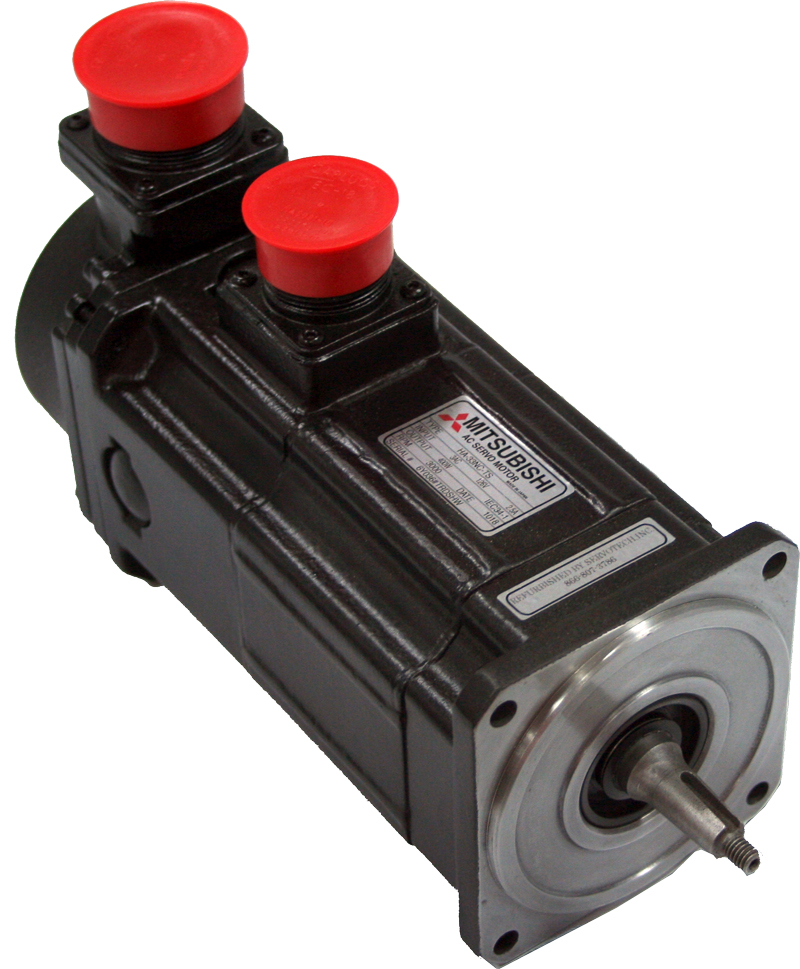 In order to properly repair your Mitsubishi motor, we need to have a good working relationship with the factory. The ability to obtain original technical datasheets allows us to make effective repairs. Without this information, a motor can only be repaired to the point where it "runs." But just because a motor "runs" doesn't mean it has the proper torque, mechanical tolerances, or feedback accuracy. This combined with testing your motor on a factory drive before it leaves means you can trust that your motor will perform to its factory specifications once installed in the machine.
While other repair shops may need to order parts for a repair, Servotech maintains an extensive inventory of replacement parts such as bearings, seals, connectors, feedback devices and more. Doing so allows us to offer the quickest turnaround possible on your Mitsubishi AC servo motor.
---
Mitsubishi DC Servo Motor Repair
Each Mitsubishi DC servo motor that arrives at our facility will go through an extensive evaluation to determine the cause of failure. Our DC motor technicians go through the entire motor and inspect all electrical and mechanical components meticulously, repairing or replacing any parts that do not meet factory specifications. Our goal is to extend the life of your DC servo motor, returning it to you in like-new condition.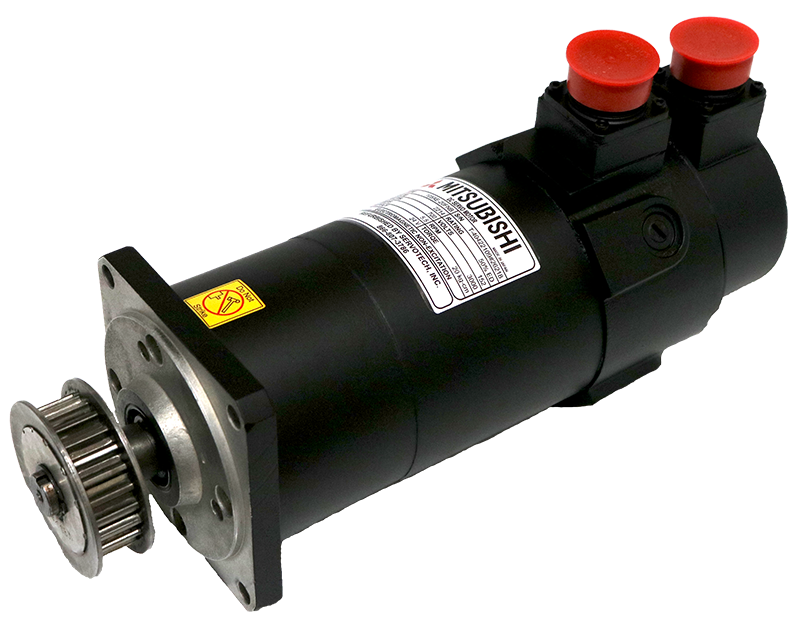 Since DC servo motors are no longer considered current technology, it can be a challenge sourcing replacement parts for these older models. Servotech takes pride in maintaining an extensive inventory of hard to find parts, as well as fabricating or reverse engineering those that are no longer available. With our in-house machine shop and 3D printing capabilities, there is no problem too difficult for our team to tackle. Whether your motor has a bad winding, failed feedback device or is simply filled with contamination from worn brushes, you can trust that your motor is in good hands when you send it to Servotech.