Rexroth / Indramat / Bosch AC Servo Motor Repair
Rexroth / Indramat / Bosch AC servo motors can be complex and difficult to repair. Most of the challenge is derived from the multitudes of feedback found on these motors. Servotech has the ability to test, repair, and replace just about any Rexroth / Indramat / Bosch feedback device – including encoders, resolvers, halls and tachometer assemblies. Despite the obstacles these motors can present, Rexroth, Indramat and Bosch are manufacturers that we are proud to service.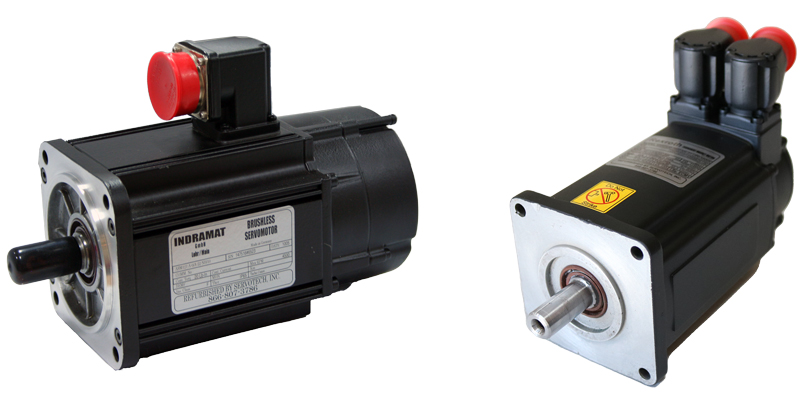 Our AC servo motor repair technicians are highly skilled and experienced, and they know how to properly test the motors without corrupting the stored data on encoders or memory boards. Mechanical considerations receive just as much attention – checking bearing fits, housing fits, and inspecting for worn output shafts are just a few of the things we look for when evaluating a Rexroth / Indramat / Bosch AC servo motor.
Our team has all the necessary tools, parts and resources to refurbish Rexroth / Indramat / Bosch servo motors back to good-as-new condition. We are proud to offer the highest quality servo motor repairs in industry-leading turnaround times to get you up and running as quickly as possible.